Today's book suggestion is The Cat in the Hat by Dr. Seuss.
The Cat in the Hat is a fun loving, imaginative book with lots of rhyming and rhythm to keep even your youngest entertained by the musical like tone. The Cat And The Hat also offers subtle life lessons about being imaginative, thinking outside the box and doing the right thing.
---
Thing 1 and Thing 2 Craft
Thing 1 and Thing 2 Handprint Canvas
A simple, fun keep sake to go along with reading The Cat in The Hat

Supplies For Your Thing 1 and Thing 2 Craft
-Red, Teal & White Paint
-Paintbrush
-Canvas, Pencil & Glue Stick
-Black Permanent Marker
-Scissors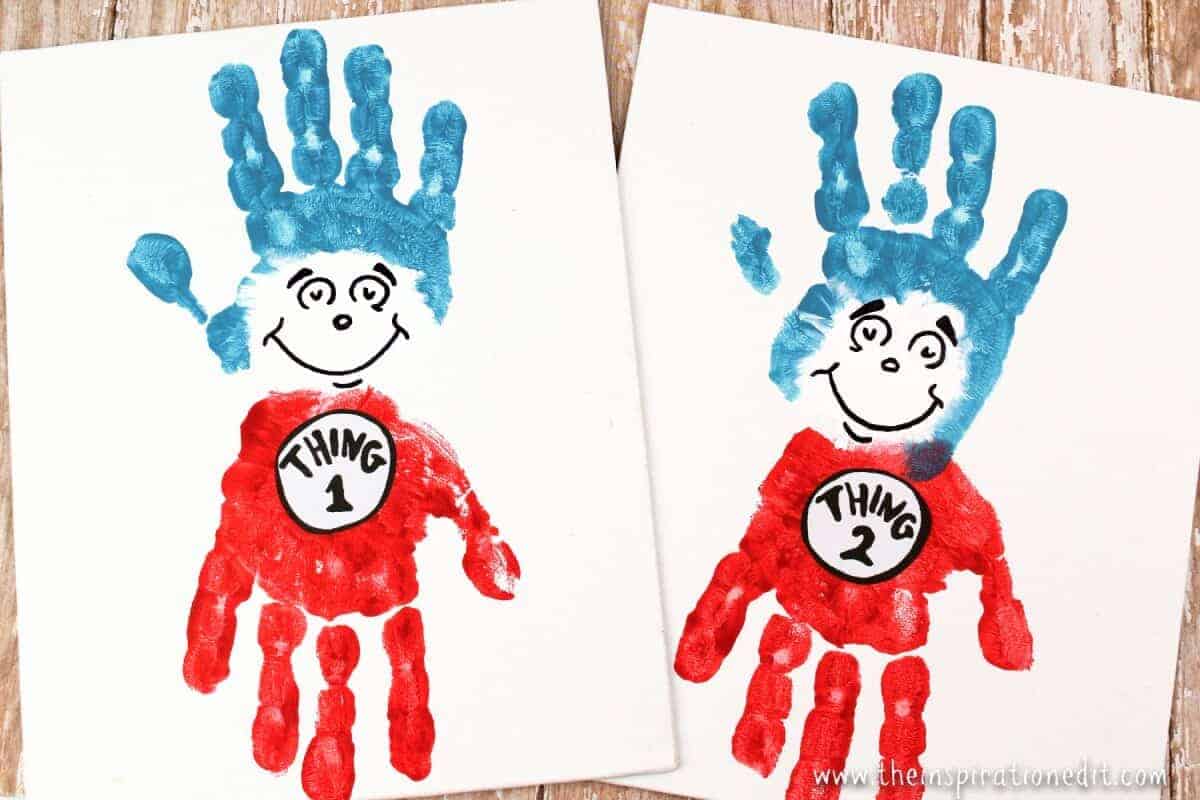 ---
"All Fun & Books" is a weekly post from Sara, Dunebrook's Public Education Coordinator. She is the mother of three-year-old twin girls.
At Dunebrook we invite parents to be the best parents possible.  In the spirit of trust, kindness and experience, we can be there with them and support them, and their children and entire family. 
We're just a phone call away! 1-800-897-0007
Public Education and Our Community:
The key to keeping children safe is prevention education. According to the Child Molestation Research & Prevention Institute, 95% of child maltreatment is preventable through education.
Sounds good…what do I do next:
Call or email Sara Hoyt at 874-0007, sara@dunebrook.orgto receive specific information about our sexual abuse prevention trainings and parenting support groups.
Our prevention trainings and support groups are free and serve a variety of different settings.  We've been funded for over 30 years by the generosity of community grants, fundraising support and some federal program funding.